Engineers and designers have used one-dimensional (1D) hydraulic modeling tools for nearly 60 years. User interfaces have greatly improved during this time, but the underlying modeling techniques have remained the same. These apply several simplifying assumptions that can lead to overly conservative, inadequate, or inaccurate results and are insufficient to meet many of today's project requirements.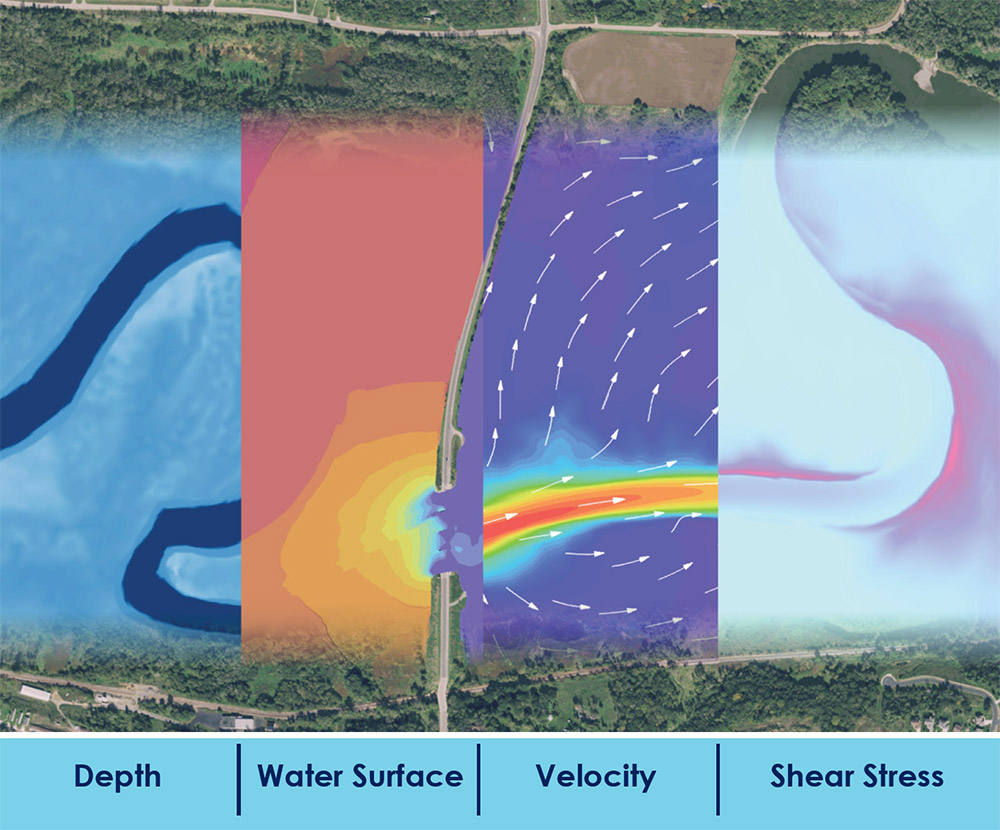 Next-generation hydraulic tools, such as those presented in Collaborative Hydraulics: Advancing to the Next Generation of Engineering (CHANGE), help agencies understand the complex interactions between river or coastal environments and transportation assets. This enables safer project designs, enhances the ability for an agency to communicate and explain these interactions with stakeholders, and leads to more efficient project delivery.
CHANGE Benefits
Improved Quality and Resiliency – 2D modeling results in better representations of flow conditions, including depths and velocities. This can improve project quality by informing location and size of structures, depths of bridge foundations, and analyzing environmental impact.
Enhanced Collaboration – 3D graphical visualizations of 2D models help communicate complex interaction between waterways, transportation infrastructure, and the surrounding environment in an intuitive and visually rich way.
Streamlined Delivery – CHANGE can help streamline project development, including environmental, regulatory, and engineering activities.
---