Last week, we introduced you to weather-responsive management strategies (WRMS). WRMS can help your agency proactively prepare for severe weather events, such as the major flood that occurred in the Missouri River Basin in early 2019. This flood affected Iowa, Missouri, and Nebraska, resulting in thousands of miles of closed roadway throughout the region. By using WRMS, the departments of transportation (DOTs) in these states leveraged data, tools, and relationships to predict and prepare for the impacts of the flood, which ultimately accelerated the recovery process.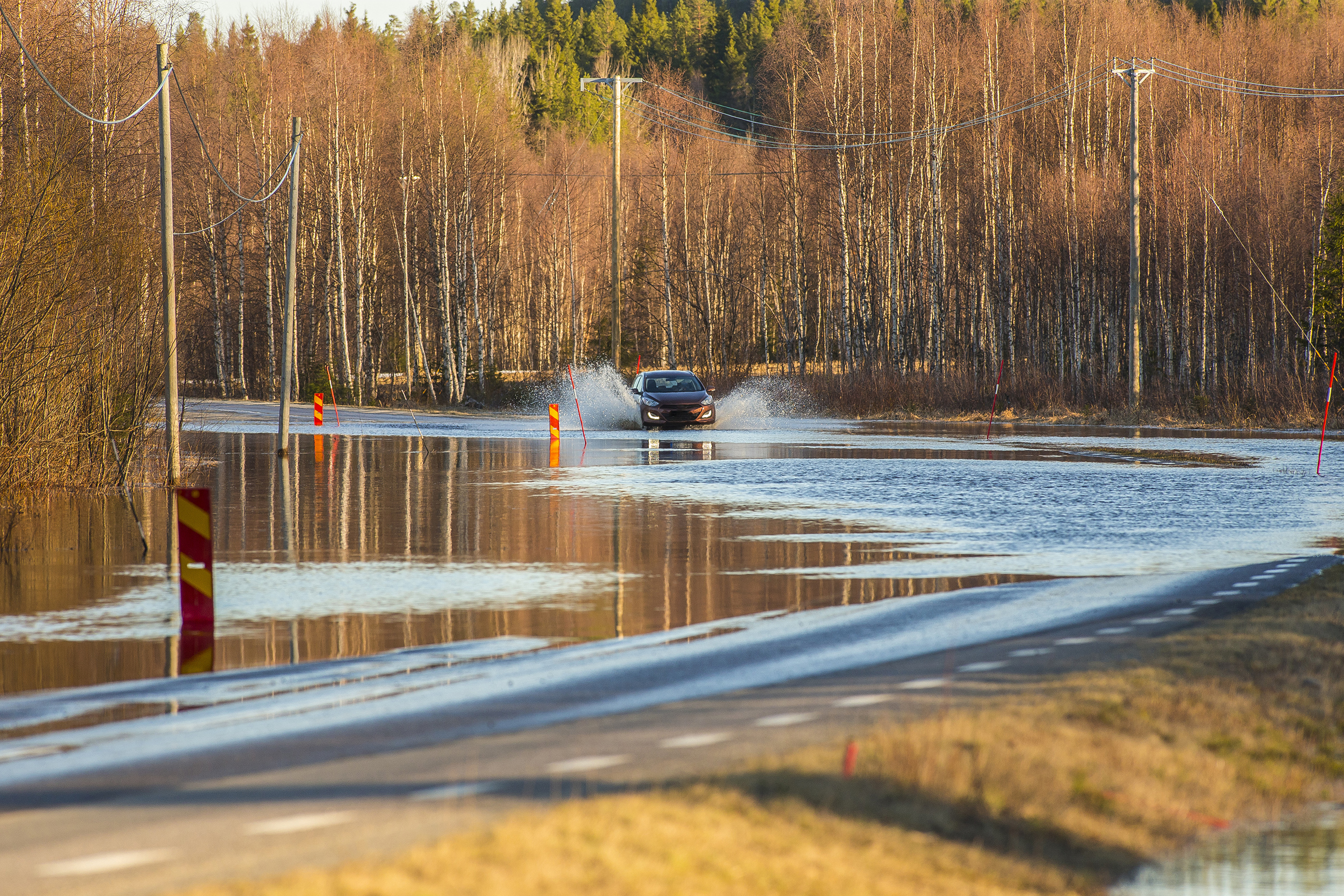 In preparation for the flooding, the Iowa Department of Transportation used LiDAR mapping to accurately model where water would pool over large areas and whether roads would act as a dam or allow water to overtop. The agency also used the LiDAR outputs to identify where to temporarily elevate roads using jersey barriers filled with rock and where to use sandbags.
After the storm, the DOTs coordinated and worked with a variety of agencies, including some non-traditional partners. The Missouri DOT used National Oceanic and Atmospheric Administration/National Weather Service River Gauge predictions to plan for road closures and engaged the Army Corps of Engineers to understand their plans for releasing water, to ensure that roads and crossings they repaired and reopened to traffic would not face re-closure. The Iowa DOT relied on HazMat teams to help remove potentially hazardous materials and refuse washed onto roadways and DOT right-of-way and engaged the Department of Corrections in advance of the flooding to provide labor for filling sandbags. Additionally, the Nebraska DOT worked with the Game and Parks Department for airboats and officer operators to inspect flood damage to roadways and bridges, and coordinated with the National Guard to provide aid to flooded communities.
To learn how WRMS can help your agency prepare for and predict the effects of flooding, contact David Johnson with the FHWA Office of Operations.
---