Crowdsourcing is probably a term many of you have heard but may not be sure what it is. Crowdsourcing is the practice of addressing a need or problem by enlisting the services of a large number of people through technology. This process outsources tasks to a diverse group, beyond an organization's typical resources.
Crowdsourcing for Operations is a low-cost, powerful tool that leverages the public to improve traveler information, traffic incident management, signal timing, weather-responsive management, work zone management, and more. Crowdsourcing overcomes gaps in geographic coverage of real-time monitoring systems, lags in timeliness of information, costs to build and maintain monitoring equipment, and jurisdictional data stovepipes. Crowdsourced data are available wherever and whenever people travel, giving visibility into suburban and rural networks where roadway sensor technology is often not available.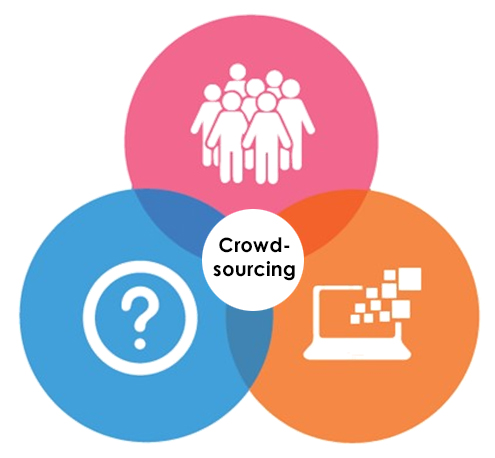 More than half of all States and many local transportation agencies already use some form of crowdsourcing. They gather data from agency-operated and third party mobile applications, crowdsourced data providers, and social media. These sources gather information that includes vehicle speeds, travel times, crashes, stalled vehicles, pothole or debris locations, temperatures, adverse weather conditions, and work zone locations.
Is your agency using crowdsourcing at a small scale and would like to expand? Would you like to be more proactive in transportation systems management and operations? Are you considering investing in roadway monitoring or finding it difficult to maintain your existing monitoring systems? If you answered yes to any of these questions, our crowdsourcing team may be able to help you.
For more information, contact James Colyar or Paul Jodoin of the Federal Highway Administration Office of Operations. Please watch our Innovation Spotlight video to learn more about how crowdsourcing may help your agency.
---