So far this month, we have discussed several State applications of crowdsourcing for operations that directly benefit motorists by providing real-time travel updates and warnings of potential hazards on the roadway. Crowdsourcing also helps agencies manage traffic operations more efficiently.
The Colorado Department of Transportation (CDOT) recently launched a new map-based traffic operations dashboard that pulls in real-time crowdsourced data from HERE™ and Waze™.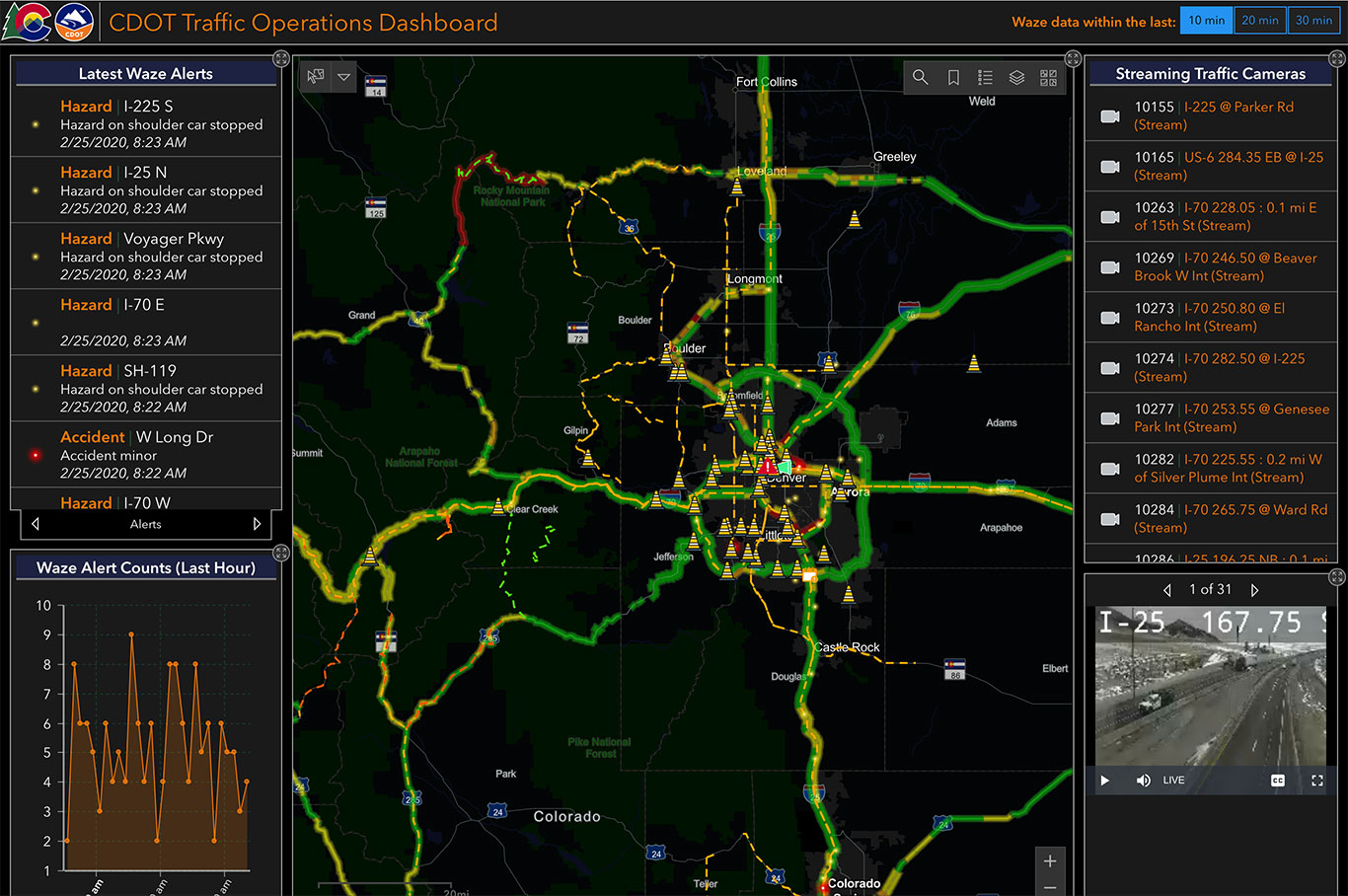 CDOT's traffic operations centers actively use this dashboard to quickly and efficiently respond to reports. When crashes, debris hazards, and delays are reported through the Waze™ app, they are populated into the dashboard. Once alerted, operators can verify the incident and dispatch the appropriate resources. Getting this information in real-time, as opposed to waiting for a call from law enforcement or the public, has allowed CDOT to be more proactive in its response to incidents, especially minor ones, which do not always result in a call. Faster detection and verification through the dashboard allows CDOT to deploy resources, such as the safety patrol or traffic control, quickly. Operators have reported a reduction in response times between 5 and 10 minutes, which can go a long way in preventing or reducing incident-related congestion and avoiding secondary crashes.
To learn more about how your agency can use crowdsourced data to improve traffic operations, please contact James Colyar or Paul Jodoin of the Federal Highway Administration Office of Operations.
---