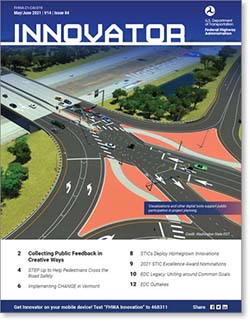 The May/June issue of Innovator is now available, accessible from your computer, tablet, or mobile phone to optimize your reading experience!
In this issue:
Comments? Questions? We'd love your feedback! Drop us a line and let us know what you think.
Read past issues and sign up to receive Innovator by email here, or text "FHWA Innovation" to 468311 to get Innovator on your smartphone.
---