Electronic ticketing (e-Ticketing) and digital as-builts (DABs) are two innovations that make it easier for the highway construction industry to switch from paper-based exchanges to a modern, 21st century digital workflow providing information that is "smarter" and more accessible. e-Ticketing improves the tracking, exchange, and archiving of materials tickets. DABs are an accumulation of the data used during digital project delivery that provides a living record of built infrastructure for agencies' future business needs.
Used individually, these innovations significantly enhance agency capabilities for harnessing data. Together, they increase efficiency and safety during project delivery and can result in multiple benefits when project information is readily accessible for post-construction activities, like asset management.
e-Ticketing: Streamline and Simplify
Both transportation agencies and the private sector spend considerable resources producing, sorting, recording, and archiving paper tickets. Collecting paper tickets from hauling vehicles also exposes construction inspectors and contractor personnel to safety hazards in work zones.
e-Ticketing mitigates the challenges of paper tickets through a safer, faster, less resource intensive, more sustainable and streamlined process using digital technology. e-Ticketing data can be transmitted in real time to a cloud or storage system, making it easily accessible by mobile devices for operational decisions. It creates a single source of truth that can be exchanged, via application program interfaces, directly into State department of transportation (DOT) information management systems for data mining, materials payment, or other purposes.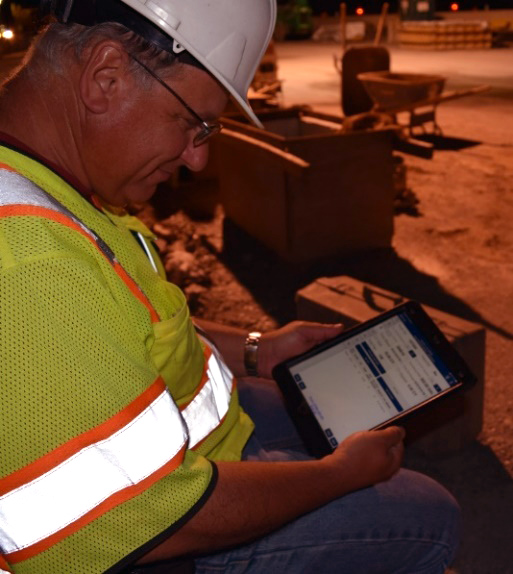 e-Ticketing also facilitates data integration with complementary technologies, such as intelligent compaction, dielectric profiler systems, and pavement-mounted thermal profilers. This integration offers a unique opportunity to access and critically analyze quality and productivity data that is otherwise difficult to capture until after project completion.
As e-Ticketing use grows, State DOTs are discovering a need for software solutions to aggregate e-tickets from the many sources and vendors used by contractors. A number of potential solutions are available on the market, some through outside software vendors, and others through systems that DOTs developed for internal use.

These secure applications can help build robust audit logs and a trusted chain of custody for tickets by tracking and auditing changes during the ticket lifecycle, building confidence in ticket accuracy for both the State DOT and contractor. In some cases, they even allow contractor systems to interface with the DOT system for ticket verification.
e-Ticketing aggregation systems commonly benefit both DOTs and contractors by streamlining and simplifying materials payments. DOTs no longer have to manually keep up with all paper tickets, they simply filter the ticket database in whatever way the project managers wish then export into a spreadsheet where totals can easily be quantified. Additionally, contractors are now beginning to use data gained from e-Ticketing systems to better manage trends and quantities of materials as projects play out in real time.
Digital As-Builts: "Collect Data Once, Use It Often"
Traditional as-built drawings record field changes on paper plan sheets or PDFs and do not capture much of the additional valuable information generated during design and construction. Current as-built approaches are largely paper-based and resource intensive and make agency-wide, long-term management of the data ineffective. This means important information is often difficult to access later and is sometimes incomplete.
For example, current as-builts do not include accurate feature locations or a complete record of an asset's condition information generated during design and construction, such as underground utilities placements, materials specifications, and quality assurance data. This valuable data is often lost, requiring re-collection throughout the asset's lifecycle and costing agencies considerable resources, not to mention opportunity losses when data is not readily available for analysis and decision-making.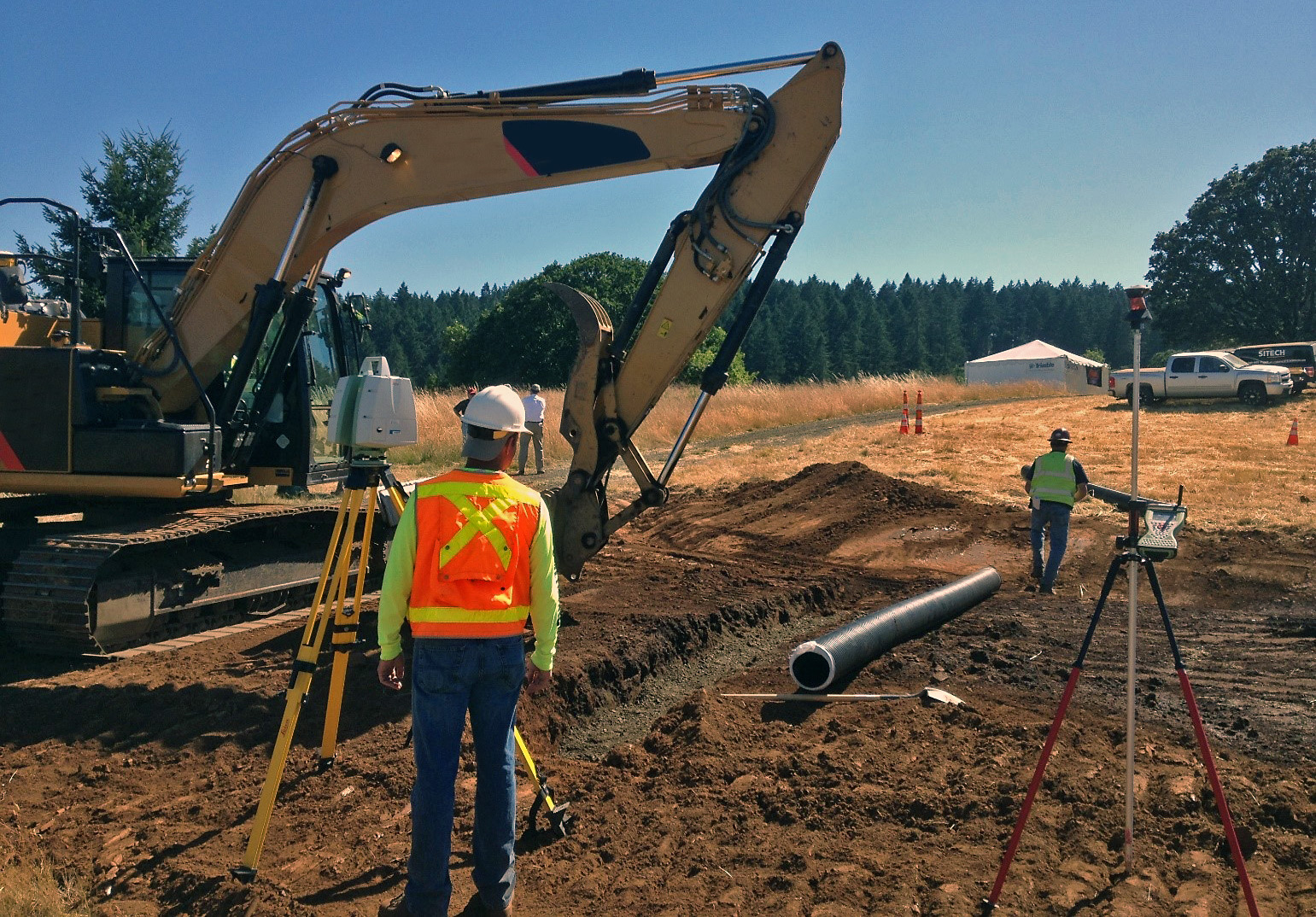 DABs, however, are created with digital data already collected as the project is designed and built—providing a sustainable and searchable record. Drawn from digital project delivery practices such as 3D models, e-Construction, and unmanned aerial systems, DABs are evolving to incorporate many types of asset data records with their GPS location information. Example data include design models, right-of-way locations, pavement and structures attributes, quality assurance (including data from e-Ticketing), and subsurface utilities.
Data can be contributed by various partners in the project delivery process and validated and managed by the agency as part of its enterprise data management system. Industry is moving from using the term "as-builts" to "project information model" (PIM) to capture the idea that there is more valuable data than just the plans. This PIM will contribute to a lifecycle "asset information model (AIM)." In addition to 3D design models, PIMs and AIMS are collections of data organized for an agency's business needs.
The benefits of DABs begin with sharing the digital information as design and construction progresses, enabling better communication and virtual collaboration both before and when the project goes to the field. DABs further leverage this valuable information by incorporating the updated geometric design (advanced PDF or preferably 3D design model) with other important construction data to reflect the project's as-built condition for future maintenance, asset management, and next cycle project scoping.
A data-rich as-built, or project information model, will contribute to a geospatially accurate "digital twin," or asset information model, of an agency's transportation system. The readily accessible and integrated data becomes a valuable asset as it provides agencies with comprehensive information on their asset inventory.
MORE INFORMATION
---