The Colorado Department of Transportation (CDOT) is using infrastructure upgrades to re-connect communities.
For its $1.2 billion Central 70 Project, CDOT reconstructed a 10-mile stretch of Interstate 70 (I-70) through Denver. The focus of the project is a historically Hispanic area that is home to several neighborhoods and more than 1,200 business. However, the community was divided by an antiquated viaduct and the interstate itself, making mobility and connection difficult for pedestrians, bicyclists, and others in the neighborhoods.
"You could see dirt trails in the neighborhood from people trying to find their own way around. They had to walk underneath the old viaduct, which was not well lit," said Stacia Sellers, Central 70 Project communications manager and government liaison.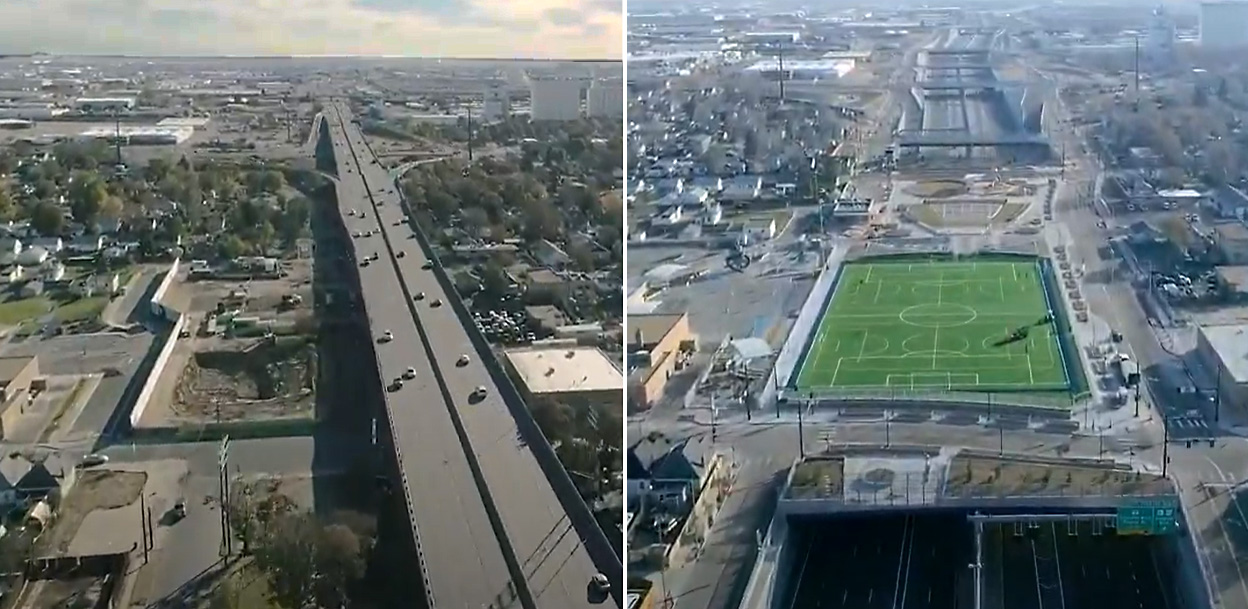 For CDOT, revitalizing and reconnecting the Elyria and Swansea communities that were divided a half-century ago when the viaduct was built was a priority. The Central 70 Project razed the viaduct and replaced it with a nearly 1.5-mile-long lowered section of I-70, then added an at-grade crossing over a portion of the lowered section to improve mobility, safety, and community connections for all types of road users.
"Now there are streetlights all over and crosswalks where there weren't crosswalks before," Sellers said. "People had no idea that they were that close to Colorado Boulevard—where we have restaurants, convenience stores, and gas stations. Also, we now can see students walking safely home from school again."
CDOT installed 7 miles of properly lighted sidewalks along the highway, creating two new direct access points between neighborhoods and to transportation facilities and other shared amenities. The most impressive point of access is a 4-acre cover park that extends over I-70, adjacent to Swansea Elementary School. Lined with walking paths and 100 newly planted trees, the park has a community building, athletic facilities, playgrounds, and an amphitheater and serves as another drop-off/pick-up site for students.
"There was a lot of skepticism prior to the project because this area has been ignored for decades," Sellers said. "The residents were constantly promised sidewalks, which they never saw until this project came about. I think people are starting to get really excited seeing that we are following through on a promise to the community."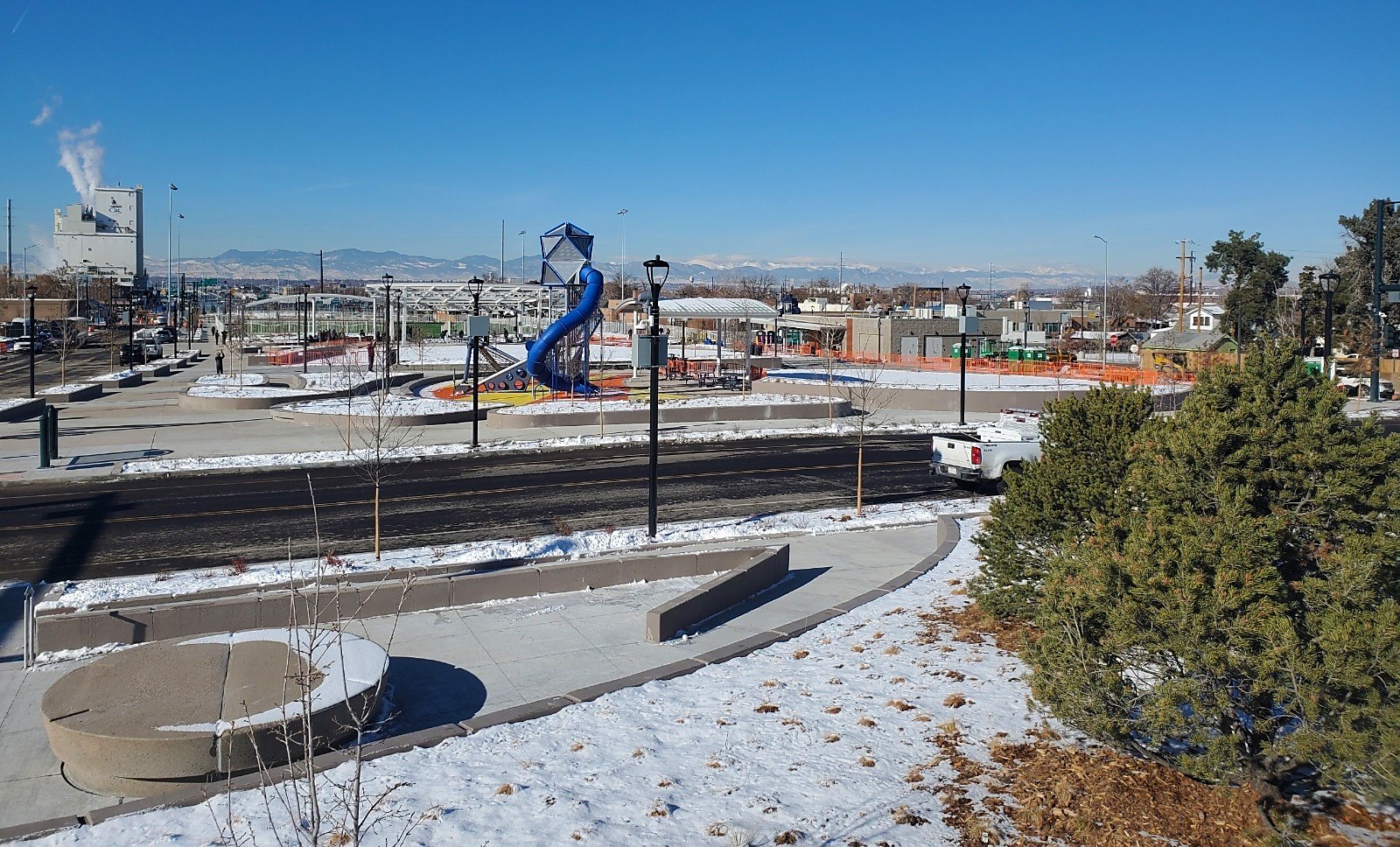 To build this level of confidence and trust, CDOT held 300 public meetings, supplemented with virtual public involvement techniques such as telephone town halls, to engage with communities in the Central 70 project area. The concerns of residents were incorporated into the 4-year construction program and partly materialized as commitments to the community. Nearly 300 homes within 500 feet of I-70 construction received improvements such as new air conditioning units, attic insulation, and storm windows to mitigate the impacts of construction noise and dust. The elementary school received $19 million worth of improvements, including two new early childhood education classrooms and a medical-grade heating, ventilation, and air conditioning system. The project also committed $2 million to assist with affordable housing needs.
In addition, CDOT is part of a Highway Construction Workforce Partnership that provided recruitment, training, and placement for Central 70 construction jobs.
"We have a local hire requirement that requires the contractor to hire 20 percent of its workforce from the local community," Sellers said. "We also have job training requirements for those community members who didn't have prior construction experience. These commitments were great, not only for our projects because we had 4,000 positions that needed to be filled, but they also created long-lasting benefits for the local construction industry as a whole."
Sellers suggested the most recent neighborhood feedback has reflected pride and reconciliation. CDOT held a neighborhood appreciation event on Nov. 30, 2022, to celebrate the community collaboration.
---