Last month, transportation practitioners from around the country gathered virtually for three days to learn more about the seven innovations that will be promoted during EDC-7 (2023-2024). If you missed sessions or breakouts, you can still view these on-demand at the summit website.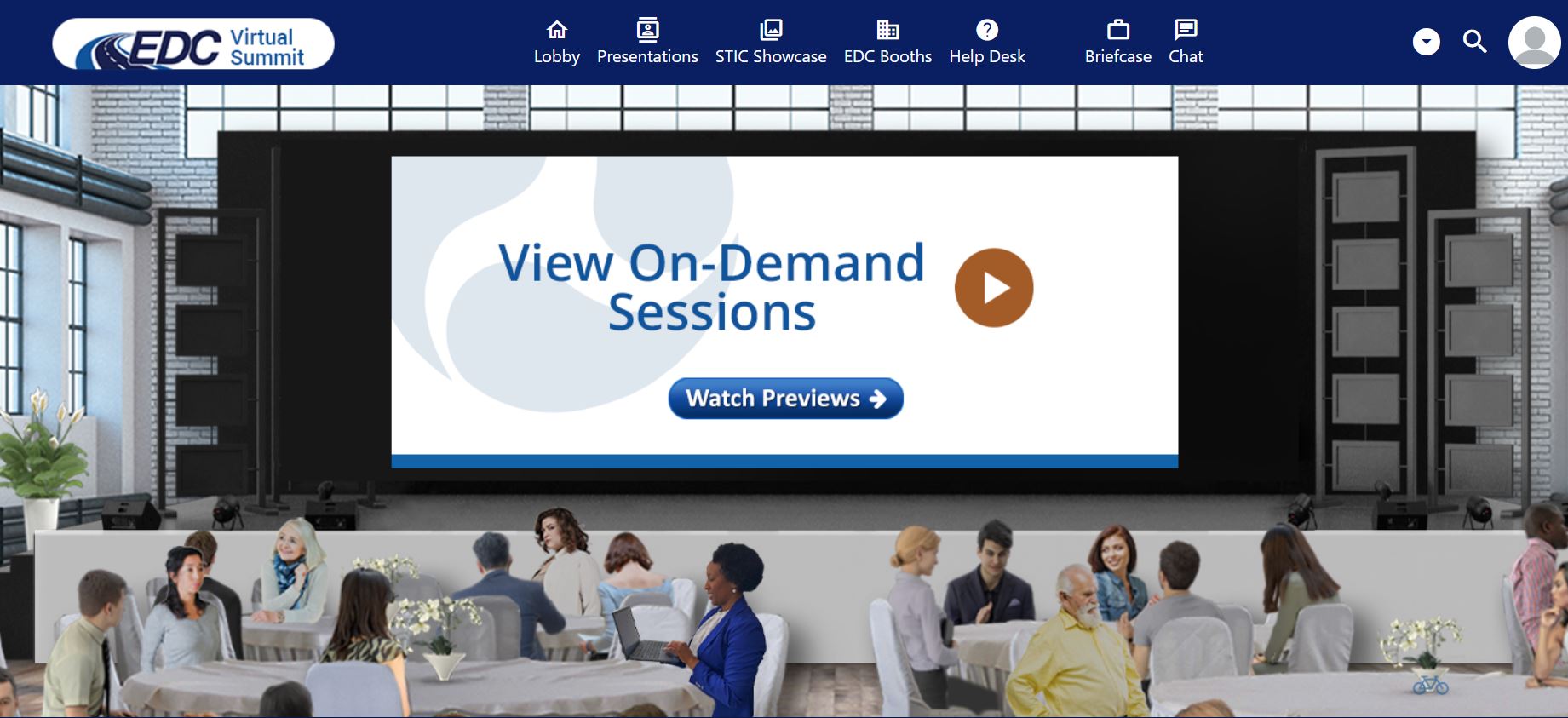 The theme of day one was Improving Safety for All Users, and one of the featured innovations was Nighttime Visibility for Safety.
Nighttime visibility for safety will focus on reducing fatalities and serious injuries in three main areas- roadway departures, intersections, and pedestrians/bicyclists. Combined, these account for nearly 90 percent of US traffic fatalities. Here are some quick facts to show the impact that nighttime visibility can have on each:
The team will provide new and updated tools and products for several existing resources, including proven safety countermeasures, FHWA's Safe Transportation for Every Pedestrian (STEP) initiative, and the Focus on Reducing Rural Roadway Departures (FoRRRwD) initiative, to improve nighttime visibility for all road users at all levels of government within a State.
A key countermeasure will be lighting, including its design and application in the three focus areas. There are already plans for greater emphasis on this countermeasure due to the need for a wide range of education on the design and use of lighting, including how much is needed for different locations and different road users.
Of particular interest to smaller agencies or more rural stakeholders will be lower-cost countermeasures related to enhanced signing and pavement marking practices.The team will demonstrate how various nighttime visibility countermeasures can be combined, including when to include lighting in certain situations for increased safety benefits.
Stay up to date on Nighttime Visibility for Safety. Subscribe to Nighttime Visibility for Safety e-News to receive updates on webinars, case studies, videos and more.
Register for the EDC-7 Summit to watch the Nighttime Visibility for Safety breakout session and find other resources available in the virtual booth. For more information about this initiative, please contact Joseph Cheung, FHWA Office of Safety, Victoria Brinkly, FHWA Resource Center, or George Merritt, FHWA Resource Center.
---