EDC Safety Summit Series
Register now for the Every Day Counts Safety Summit Series happening each Wednesday in September. This series benefits those who are just beginning to implement these innovations, those who are further along and could gain from peer-to-peer engagement, and those with innovation stories to share.
Each event starts with FHWA leadership perspectives and opportunities for questions and answers, followed by interactive State and local presentations and a topic-based breakout session, as well as a local innovation safety showcase.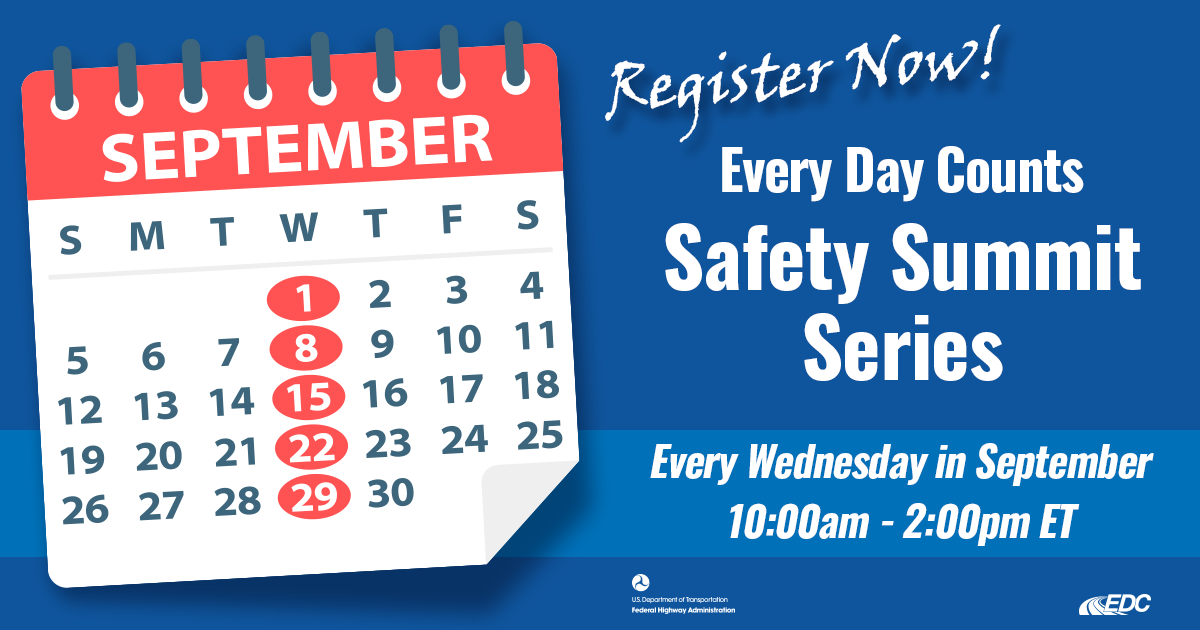 The summit takes place from 10 a.m. to 2 p.m. ET each day and is open to all State, local, and tribal stakeholders. Participants can join for one or all of the dates or visit the registration page later to listen on demand. Contact Karen King, FHWA Virginia Division, for additional information.
Featured EDC Innovations
Sept. 1: Safe Transportation for Every Pedestrian (Listen On-Demand)
Sept. 8: Data Driven Safety Analysis
Sept. 15: SafetyEdge™, Reducing Rural Roadway Departures, High Friction Surface Treatment
Sept. 22: Intersection/Interchange Geometrics
Sept. 29: Road Diets